In this guide, I will show you how to install Helix IPTV on FireStick. The installation method used in the guide also works on other Fire TV devices, such as Fire TV Cube, Fire TV 2nd Gen, Fire TV Stick 4K, etc.
Helix TV is a multi-platform IPTV service with hundreds of satellite channels from all around the world. You can get quick access to top TV channels from the US, UK, and Canada. The service also offers subscription plans to include international channels. In addition, you can also opt for VOD service if you like to watch movies and TV programs.
Helix FireStick app is quick to set up and easy to use. The service also has a Kodi addon making it available on a wide range of devices, such as Mac, iOS, Windows PC, Linux, Raspberry Pi, and more.
Make sure you sign up for Helix IPTV and buy a subscription plan first irrespective of the device platform you intend to use it on. I have provided the detailed steps to sign up for the service within the section How to install Helix TV IPTV on FireStick.
Here is what you will go through in this guide:
How to install Helix TV IPTV on FireStick

Helix TV signup process
Helix installation instructions on FireStick

How to change video player in Helix TV
How to raise a ticket in the case you experience issues with the service
How to change Helix TV IPTV passwords

Change online account password
Change/retrieve the streaming password (app login)

How to install Helix TV Addon on Kodi
Pros and Cons of Helix TV
How to install Helix TV IPTV on FireStick
Here is what you need to do:
Sign up for the Helix TV account and buy a subscription plan
Install Helix TV app on FireStick (the same app works on Android too)
First, I will take you through the signup process. Later, I will show you how to install Helix TV on FireStick.
Attention FireStick Users: Read before you continue
Governments and ISPs across the world monitor their users' online activities. If found streaming copyrighted content on your Fire TV Stick, you could get into serious trouble. Currently, your IP is visible to everyone. I strongly recommend you to get a good FireStick VPN and hide your identity so that your movie viewing experience doesn't take a bad turn.
I use ExpressVPN which is the fastest and most secure VPN in the industry. It is very easy to install on any device including Amazon Fire TV Stick. Also, it comes with a 30-day money-back guarantee. If you don't like their service, you can always ask for a refund. ExpressVPN also has a special deal where you can get 3 months free and save 49% on annual plan.
Here are the reasons why you must use a VPN all the time.

Read: How to install and use a VPN on Amazon FireStick / Fire TV
Helix IPTV signup process
You must first sign up for a Helix TV account and buy a subscription plan in order to use this service. Here is how you can sign up:
Go to helixhosting.xyz/cart.php on your mobile or computer and choose a plan and click Order Now
These are the options:
48 Hours Test Drive: Try the complete range of features and services for 1 EUR ($1.10 approximately)
UK Helix: UK-only channels (NO VOD, international, adult or 24/7 content) for 7 EUR ($7.75 approximately)
US/CA Helix: USA and Canada channels (NO VOD, international, adult or 24/7 content) for 7 EUR ($7.75 approximately)
Single Helix: UK, USA and Canada channels, a complete range of VOD (NO international channels) for 9.5 EUR ($10.50 approximately)
Double Helix: Same as Single Helix plan but also includes International channels for 10.50 EUR ($11.60 Approximately)
Triple Helix: All-inclusive package with UK, USA, Canada, and International channels, Adult channels and full VOD for 11.50 EUR ($12.70 approximately)
Note: All these plans above offer a single connection. You can buy additional connections during the signup/checkout
On the next page, before clicking Continue you may modify your subscription with the following two options:
Choose Billing Cycle: Lets you choose from Monthly, Quarterly, Semi-Annually, and AnnuallyI recommend choosing the month-to-month plans. There are no guarantees with these third-part IPTV services when they will shut shops. Therefore, it is better to go with the option with least risk involved
Extra Connections: Lets you add extra connections. You can use Helix IPTV on as many devices simultaneously as the number of connections. Each additional connection costs $5.75. You can add up to 3 additional connections allowing you maximum 4 connections (1 connection comes with the base plan)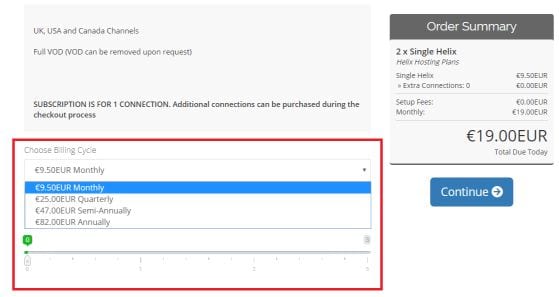 On the following page, review the details and click Checkout
Fill out the form with your personal information including your email address
Important!!! Please be careful while entering your email address. Make sure you type it correctly. You will receive important information related to your Helix account in the email.
In the Account Security section, choose a password for online account login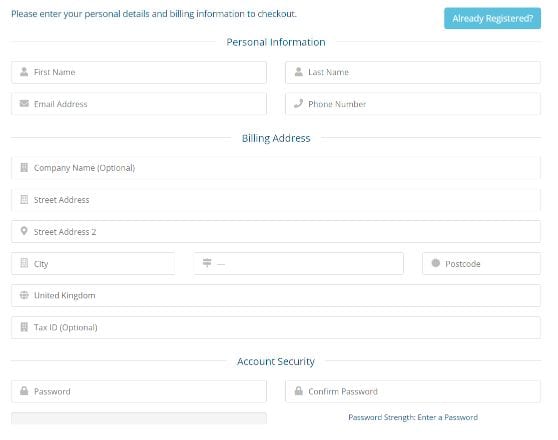 Note: This is NOT the password to log in to the Helix TV app on FireStick. This password (along with your email address) lets you sign in to your Helix TV online account in a web browser
On the same page, scroll down and select your preferred payment mode
Check the 'Terms of Service' box and enter the captcha characters in the designated text box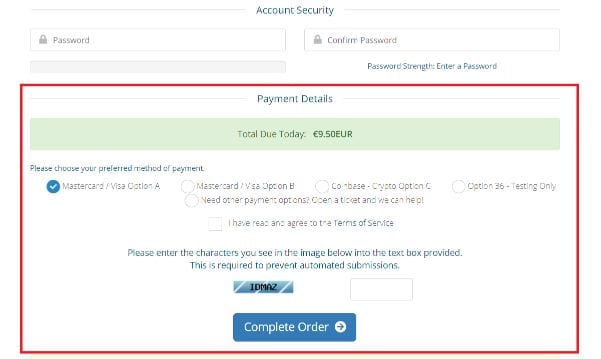 Click Complete Order to continue
On the next page, provide the payment details and complete the order.
Once the transaction is successful, you will receive an email with the system-assigned app login credentials (username and password). You will need to use these credentials to log in to Helix TV app on FireStick, Helix TV Kodi addon, or for Helix TV online streaming (via web browser).
I will show you how to change the Helix TV app password later. Please note that the system assigned username CANNOT be changed.
Installation steps for Helix IPTV Firestick App
Follow the steps below to get the Helix TV app on FireStick:
1- Open the FireStick Settings from the main menu on the home screen of the device (on the top)
2- Go to the My Fire TV option and open it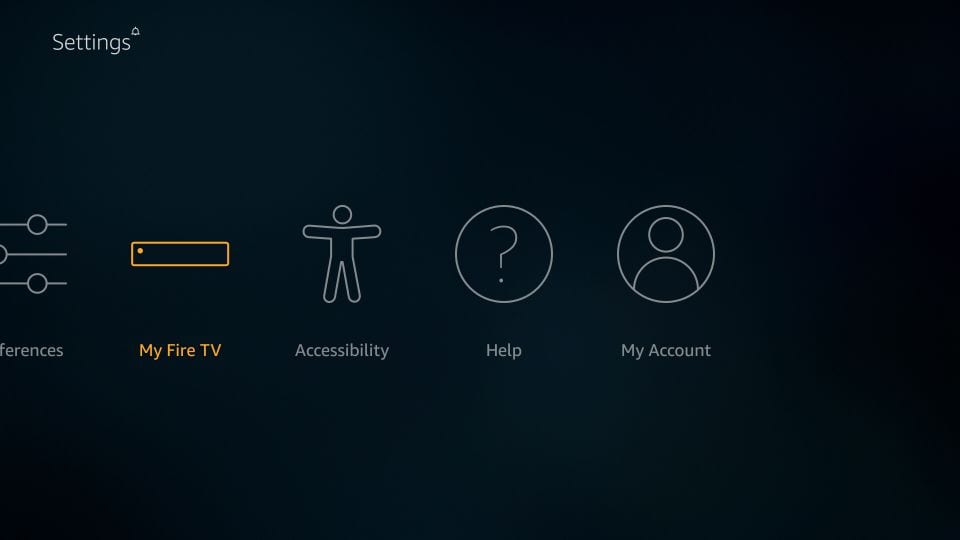 3- Choose Developer Options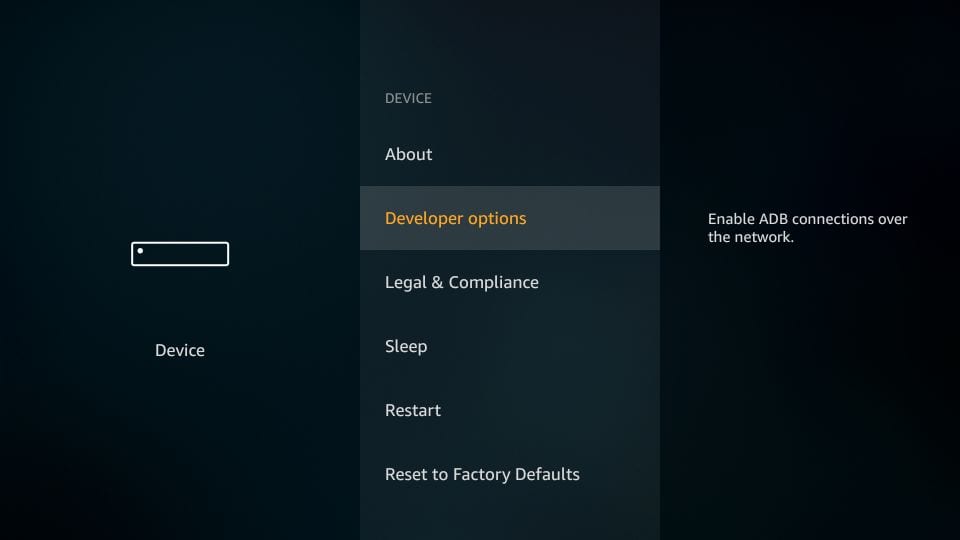 4- Now, go ahead and click Apps from Unknown Sources (click it only if it is OFF)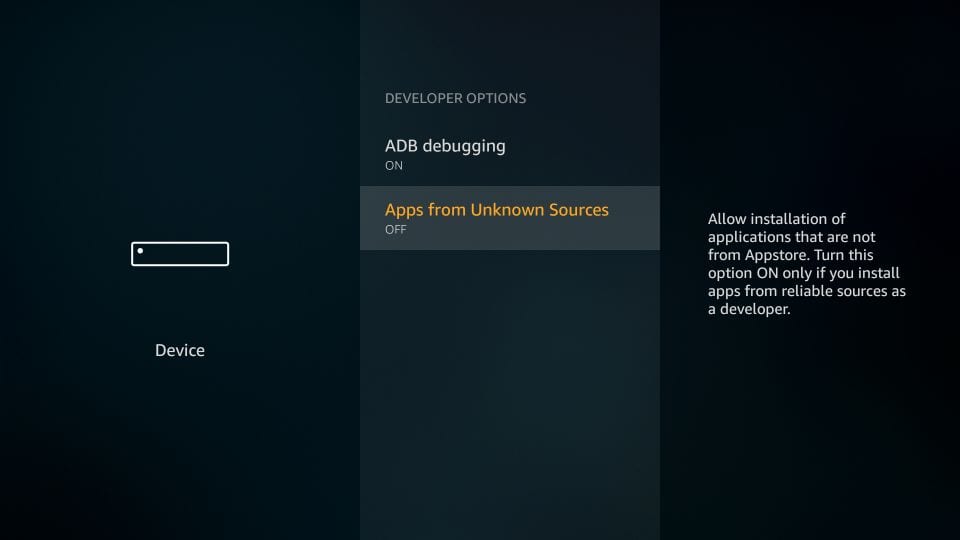 5- Next click Turn On to continue
This will let you install the third-party apps on FireStick, including Helix TV IPTV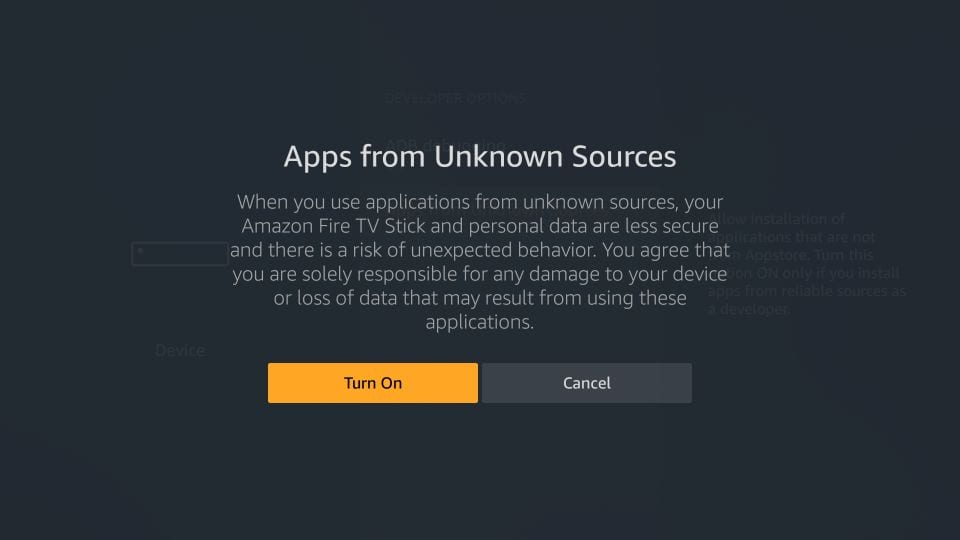 6- Now, you want to go back to the FireStick home screen
This time, choose the Search tool. You will find it in the top-left corner (the lens option)
7- Find the Downloader application using the onscreen keyboard
Install the Downloader app on your device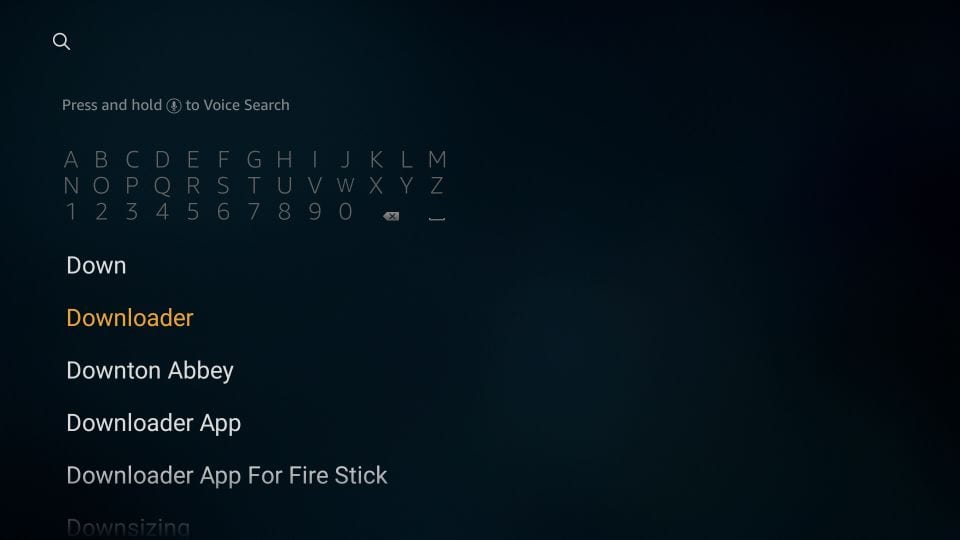 8- Now open the Downloader app. Choose the appropriate options to handle the popups that appear on the first run
You should finally be on this screen of the Downloader app. The Home tab in the left menu is already selected
You need to click the URL field on the right part of the same screen
9- Go ahead and type the following path with the onscreen keyboard: tinyurl.com/y5dnv2lq
Check the path after entering it. You want to make sure it is correct.
Click GO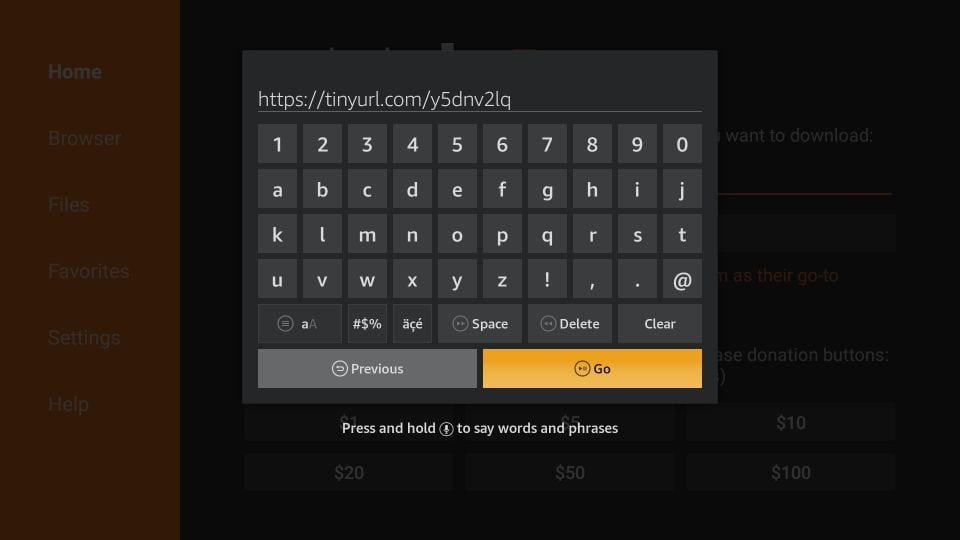 10- Now, you just need to wait for the Downloader app to download the Helix TV APK on FireStick. This takes a few seconds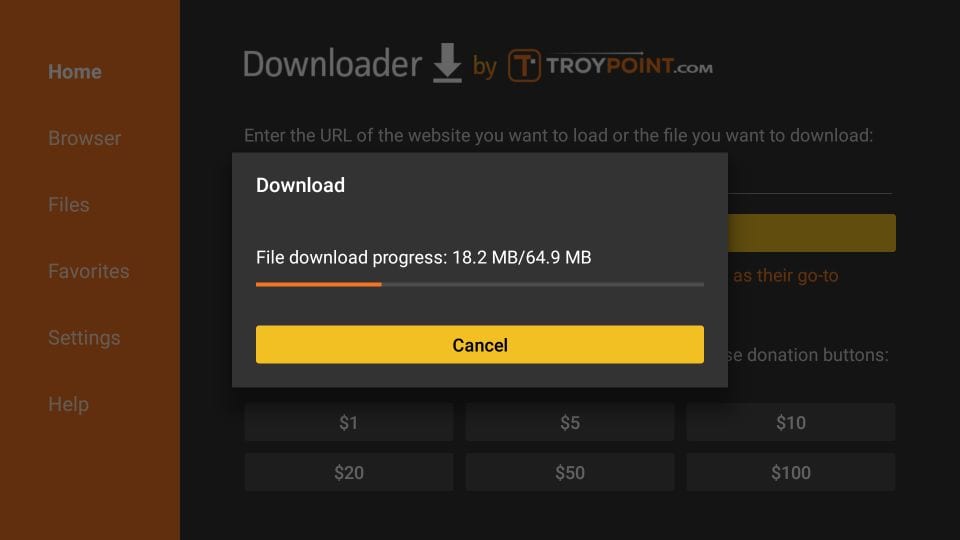 11- In a short while, this popup will be displayed
Go ahead and click Install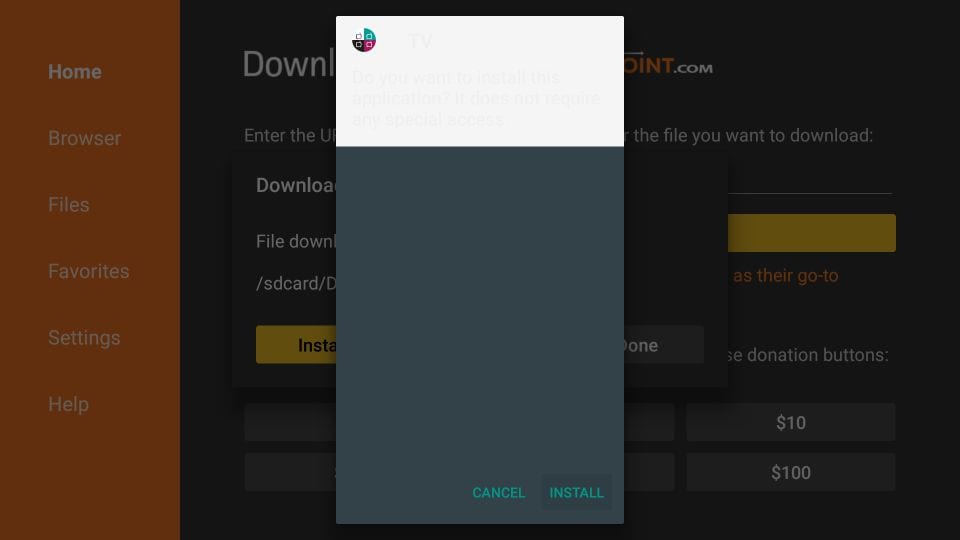 12- Wait for a few seconds. Helix TV will install on FireStick
13- This is the popup you see after the installation
We are not opening the app yet. I will show you how to do it later
We are going to click DONE and delete the Helix TV APK file to save us some space on FireStick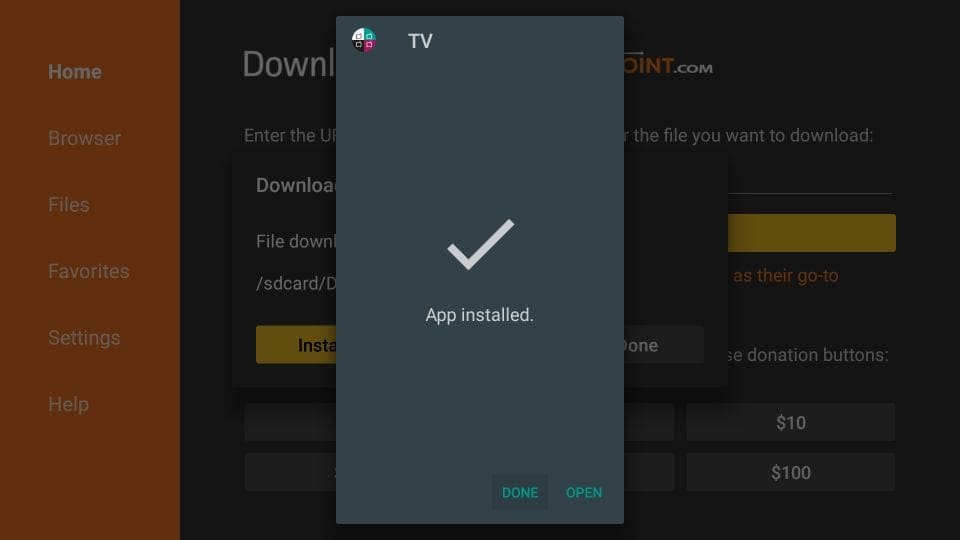 14- Click Delete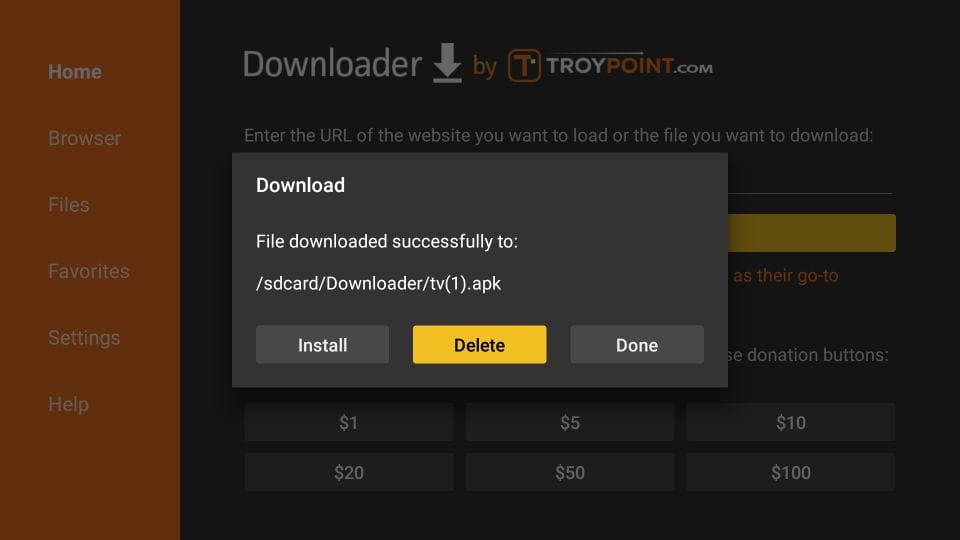 15- Again, click Delete
This removes the APK file from the FireStick storage (which is very limited)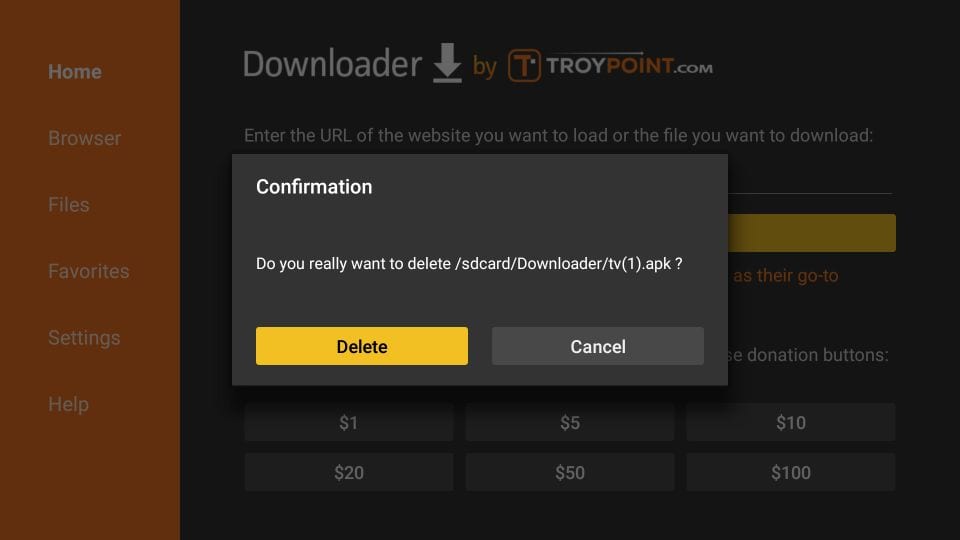 So, this is how we install Helix IPTV on Amazon FireStick.
Your FireStick / Fire TV is now all ready to stream your favorite content. However, before you start, I would like to warn you that everything you stream online is visible to your ISP and Government. This means, streaming free movies, TV shows, Sports might get you into legal trouble.
Thankfully, there is a foolproof way to keep all your streaming activities hidden from your ISP and the Government. All you need is a good VPN for Fire Stick. A VPN will mask your original IP which is and will help you bypass Online Surveillance, ISP throttling, and content geo-restrictions.
I personally use and recommend ExpressVPN, which is the fastest and most secure VPN. It is compatible with all kind of streaming apps and is very easy-to-install on Fire TV / Stick.
We do not encourage the violation of the copyright laws. But, what if you end up streaming content from an illegitimate source unintentionally? It is not always easy to tell the difference between a legit and illegal source.
So, before you start streaming on your Fire Stick / Fire TV, let's see how to use ExpressVPN to keep your streaming activities hidden from prying eyes.
Step 1: Subscribe to ExpressVPN HERE. It comes with a 30-day money-back guarantee. Meaning, you can use it freely for the first 30-days and if you are not satisfied with the performance (which is highly unlikely), you can ask for the full refund.
Step 2: Power ON your Fire TV / Stick and go to the "Search" option on the extreme left. Now type "Expressvpn" (without quotes) in the search bar and select ExpressVPN when it shows up in the search results
Step 3: Click "Download" to install the ExpressVPN app for Fire TV / Stick.
Step 4: Open the app and enter your login credentials which you created while buying the ExpressVPN subscription. Click "Sign in"
Step 5: Click the Power icon to connect to a VPN server. That's all. Your connection is now secure with the fastest and best VPN for FireStick.
You can also read more detailed info on using ExpressVPN with Fire TV / Stick.
How to use Helix TV on FireStick
Let me first show you the different ways to access Helix TV on FireStick. Afterward, I will give you a brief rundown of the app.
Later, I will show you how to change the default video player.
How to access Helix TV FireStick app
If you know how to access the installed apps on your device, feel free to skip this section.
You must have noticed the Your Apps & Channels category on the FireStick home screen. It appears as the second row, right under the Recent category
The installed apps are displayed in Your Apps & Channels area on the home screen. However, you can only see up to 20 apps. If there are more apps, you will need to expand Your Apps & Channels
To expand this section, first select it with your FireStick remote. Now, navigate to the first option (from the left) See All and click it (it is also the last option in the row)
This is the list of all your installed apps. When you scroll down to the bottom, you see Helix TV as well. Click Helix TV and run it
You may want to use Helix TV frequently. Therefore, it makes sense to shift it to the home screen for easy access. Press the 3-line button on the remote (menu option) and click Move in the popup menu in the bottom-right corner
Move Helix TV to the first or second row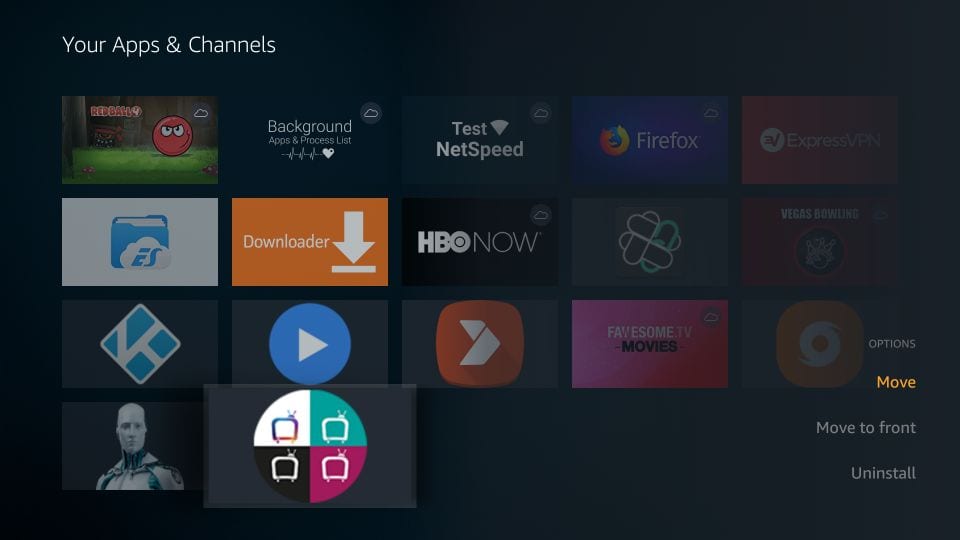 This is one way to access Helix TV and other installed apps on FireStick. Here are some more ways:
Go to FireStick Settings > Applications > Manage Installed Applications > Helix TV > Launch application
How to use Helix IPTV
We can now get started with the app.
This is the login window when you open Helix TV FireStick app for the first time. Enter the login credentials you received in your email (NOT the login credentials you created during signup) and click Login
Note: Check "Remember me" so that you don't have to enter the login credentials every time you runt the app
If you experience trouble while logging in, click REFRESH DNS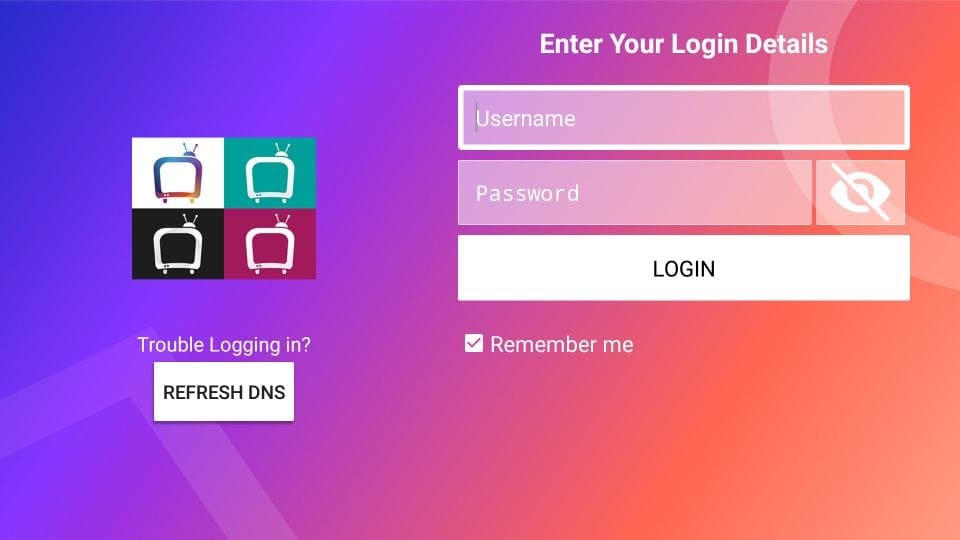 Wait for Helix TV IPTV to set itself up on FireStick

Here is the main screen of the Helix TV app after successful login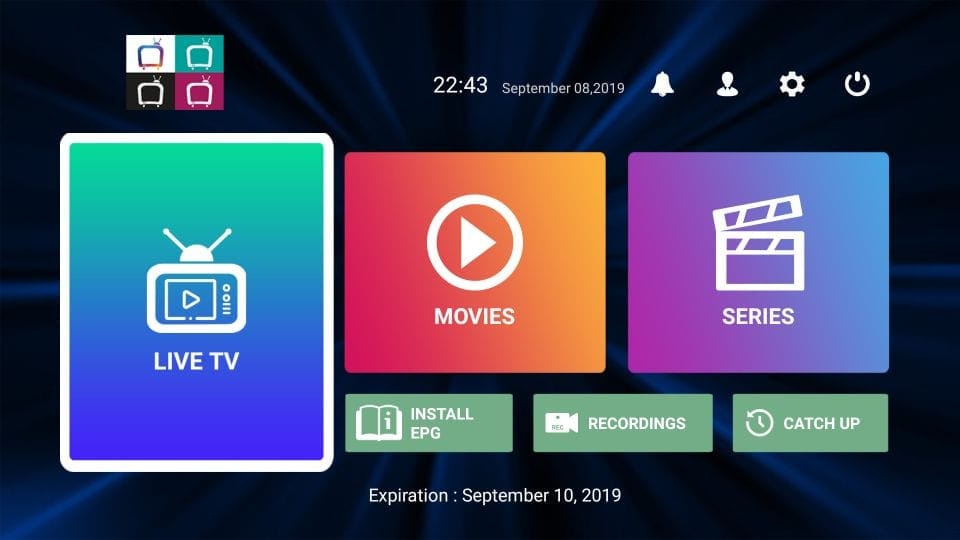 Here are the options:
Live TV: Shows you the list of all the Live TV channels supported on your subscription
Click a category to view the channel catalog. Preview of the selected channel appears on the right. Click the channel to play it in full-screen mode
Movies & Series categories: This is where you will find the on-demand (VOD) content. It works only if your subscription includes VOD
Install EPG: You need to install EPG (Electronic Program Guide) in order to view it. Once it is installed, the name changes to Live with EPG
Recordings: Displays your recordings. Select the channel you want to record in the channel catalog, long press the channel name and click Record to start recording
Catch Up: As the name suggests, this is where you see the Catch Up TV
How to change the default video player
Helix TV FireStick app comes with a built-in video player. It is good, but not good enough. You may encounter buffering issues with it. Therefore, I recommend using an external player, such as VLC or MX Player
Read: How to install MX Player on FireStick
Here is how to change the default video player in Helix IPTV app:
Open Settings from the main screen (cog icon in the top-right corner)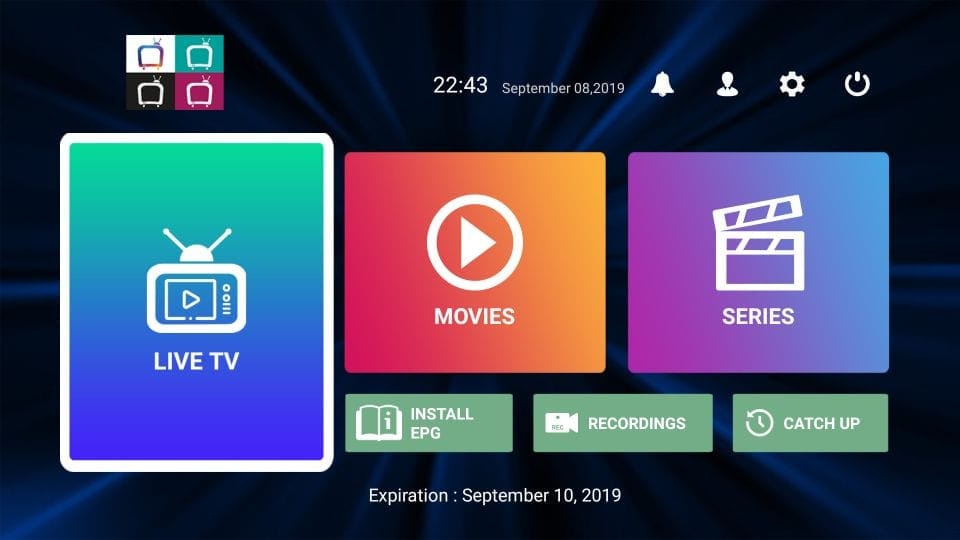 First, we need to add the external player. Click External Players
Click Add Player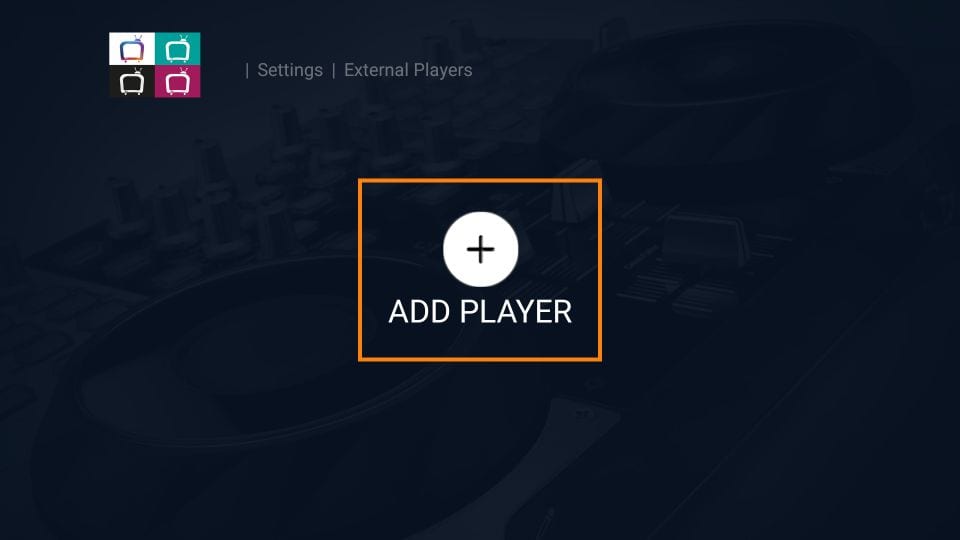 Choose MX Player or any other player you wish to use
Note: You can add multiple players
Click Add to confirm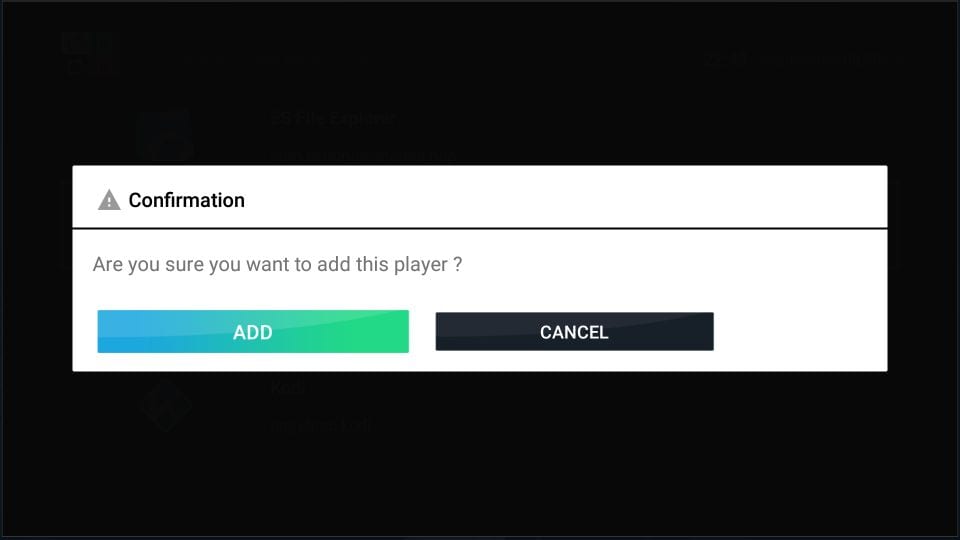 Go back to the Settings screen and click Player Selection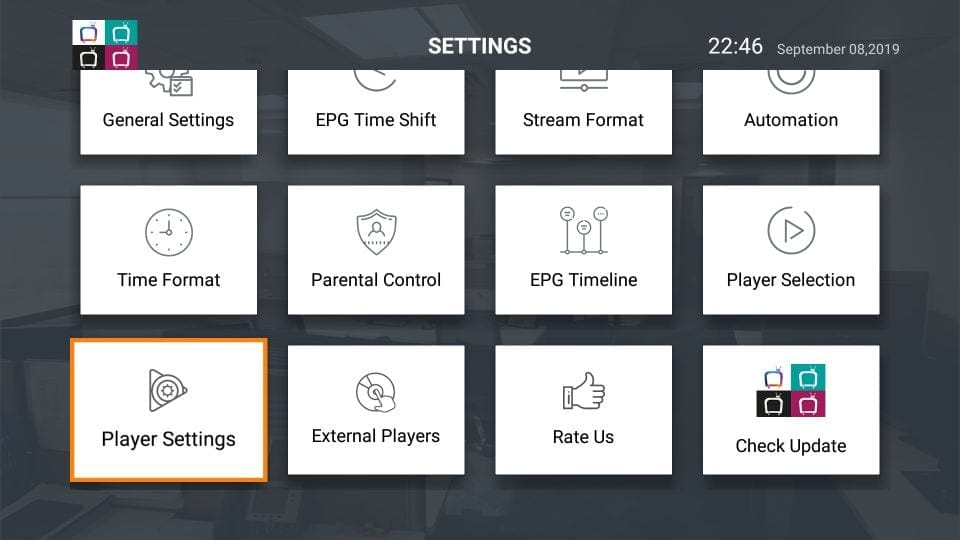 As you can see, Helix TV app on FireStick lets you choose a separate player for each category.
Click the category for which you wish to change the player (say Live TV) and choose the desired player (say MX Player)
Now, simply click the Back button on the bottom of the screen or press the back key on your remote for the changes to apply
Experiencing issues with service? Raise a ticket!
If you are experiencing any difficulties with the billing, service, or payment, you may contact the Helix TV support team directly.
Please note that we are not the developers of this service. We are not affiliated to Helix TV IPTV in any way. We do not provide after-sales support. For any queries or questions, please contact Helix TV support via the options we have provided below.
For any general questions, you may get in touch with them from HERE
To stay up to date with the latest offers and news, visit Helix TV ___ page
Raise a Ticket if you have any service-related or billing-related issues. Here is how you can submit a ticket:
Visit the Helix TV login page at helixhosting.xyz/clientarea.php
Log in with your email address and account password (created during signup)
Click Open Ticket in the menu on the top
Fill up the form. Describe your issue. You may also attach an image (such as a screenshot of the issue)
Click Submit to submit the ticket
How to change Helix IPTV password
There are two passwords associated with the Helix IPTV service:
Helix TV online account password (to manage your account online in a web browser)
Helix TV streaming password (for Helix TV apps, Kodi addon, and web streaming)
Both these passwords can be changed and/or recovered
1) Change your Helix TV online account password
Here are the steps:
Go to helixhosting.ninja/clientarea.php and click Forgot Password
Enter your registered email address and click Submit
You will receive an email with the link to reset your password
Click the link and follow the simple onscreen instructions to change the password
2) Change/view your Helix TV streaming password (for apps, Kodi addons, etc.)
Follow these steps:
Go to helixhosting.ninja/clientarea.php and sign in to your online account with your registered email address and password
Click Services > My Services in the menu on the top
Click the Active button in the Status column next to your subscription plan>
Click IPTV Service Details
In the My IPTV Subscription Details section, click Show in the Password row to view your current password.
Click Update to assign a new password
How to install and use the Helix IPTV Kodi Addon
You can stream Helix TV IPTV via Kodi on FireStick or any other Kodi supported device (mobiles, PC, Raspberry Pi, etc.).
Sign up for Helix IPTV service
Follow the instructions below to install and use Helix TV addon on Kodi:
1- Run the Kodi app and click Settings (upper-left)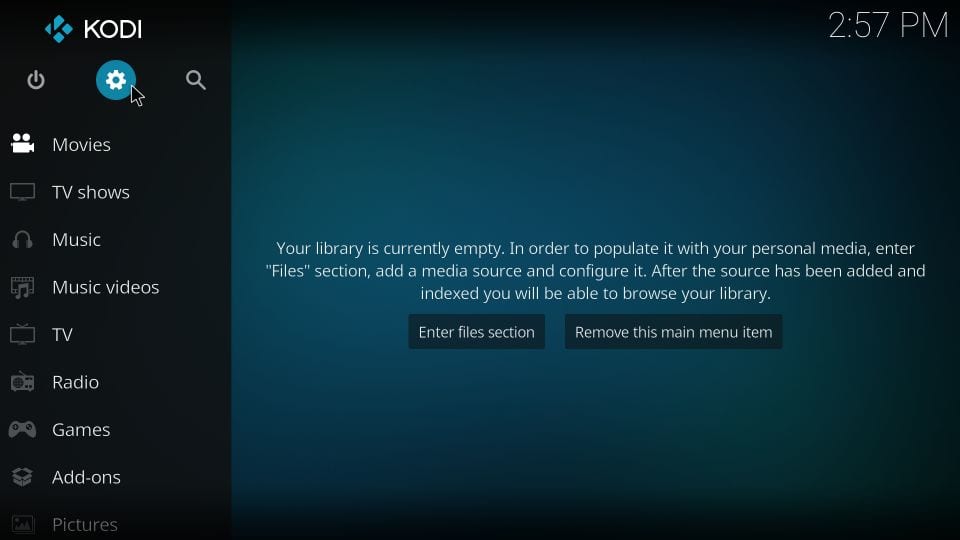 2- Click System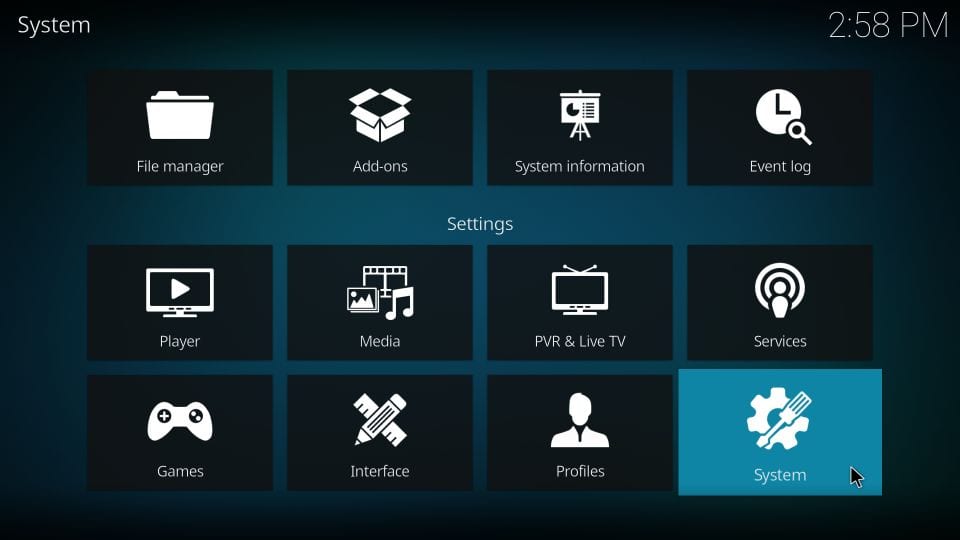 3- Click Add-ons > Unknown Sources
Note: You have to make sure Unknown Sources is ON. Click only if it is OFF. Don't click if it is already ON.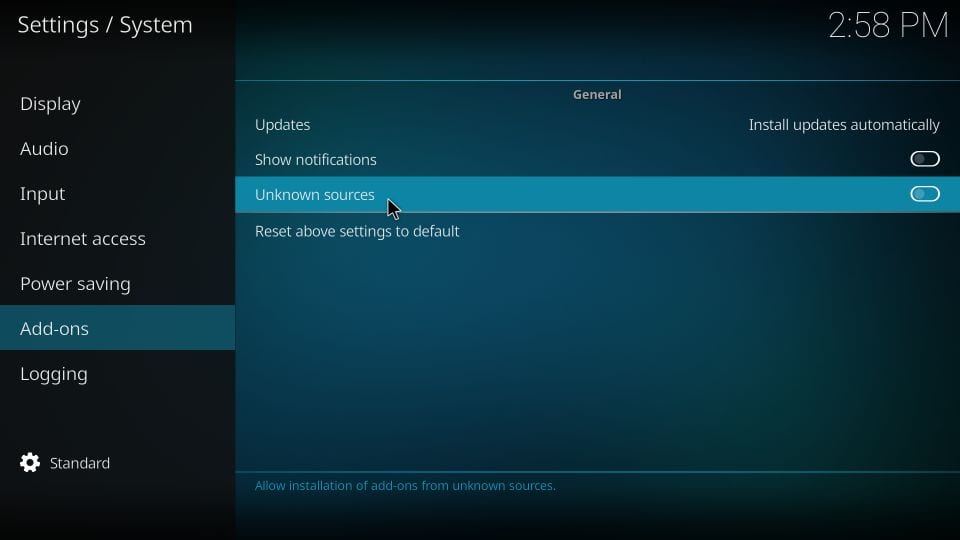 4- Click Yes next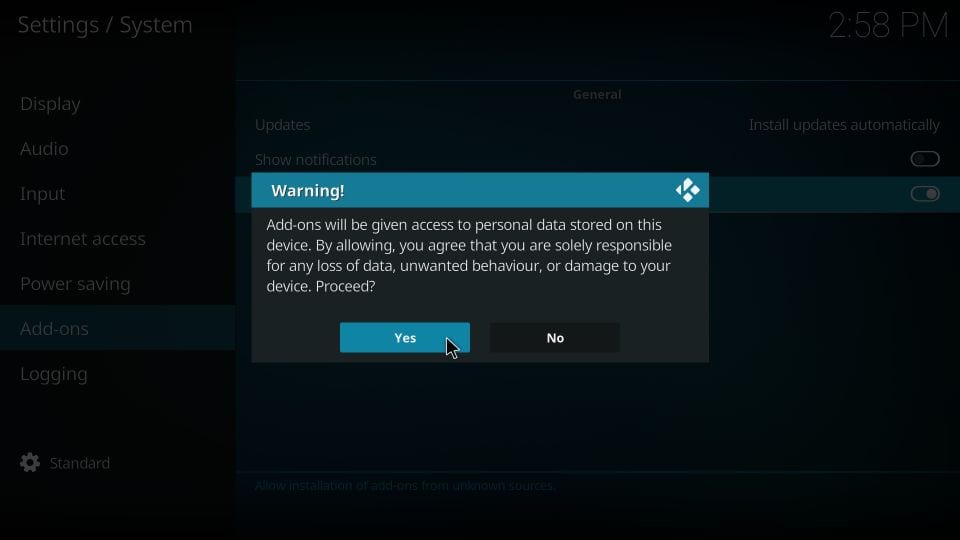 5- Press the back button once or go back to the Settings window again from the Kodi home screen
Click File manager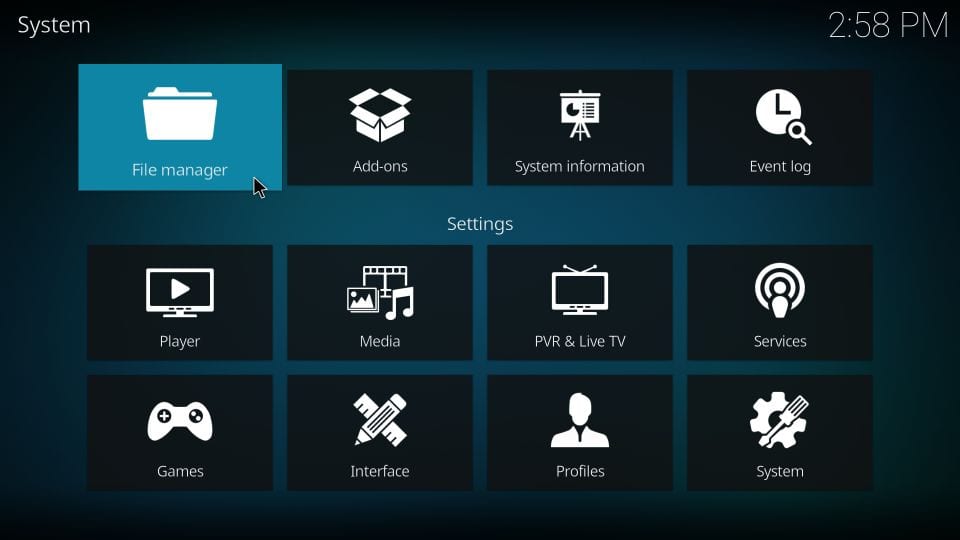 6- Click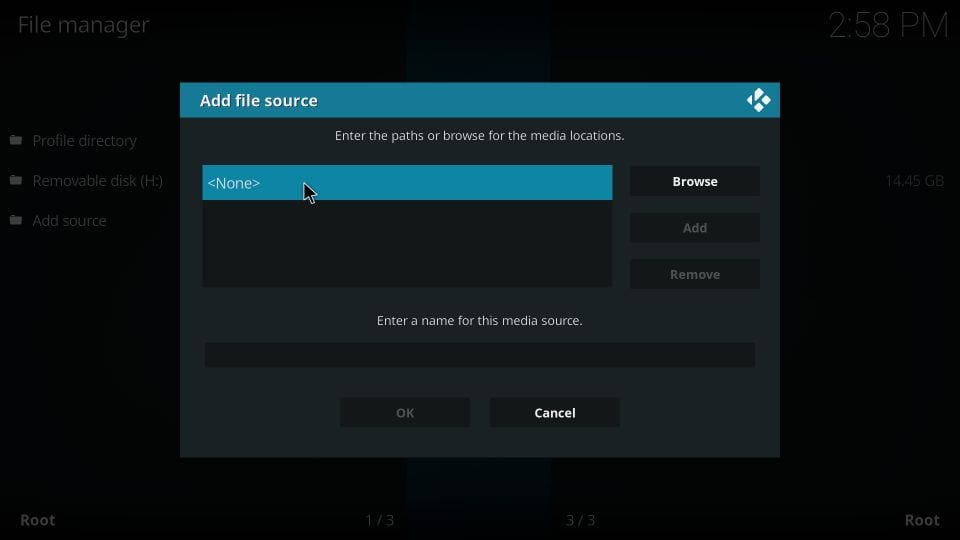 7- Enter helixhosting.ninja/repo
Click OK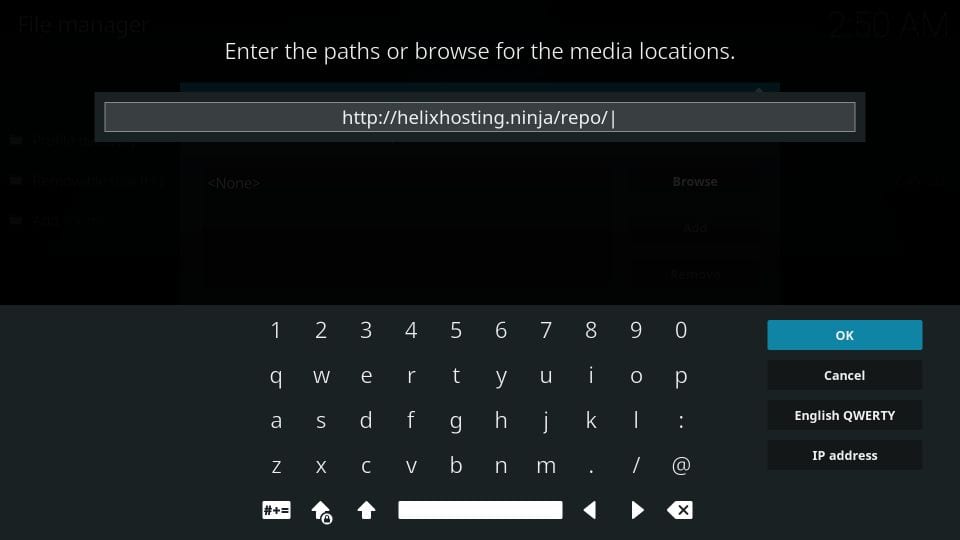 8- Type a name (say helix)
Click OK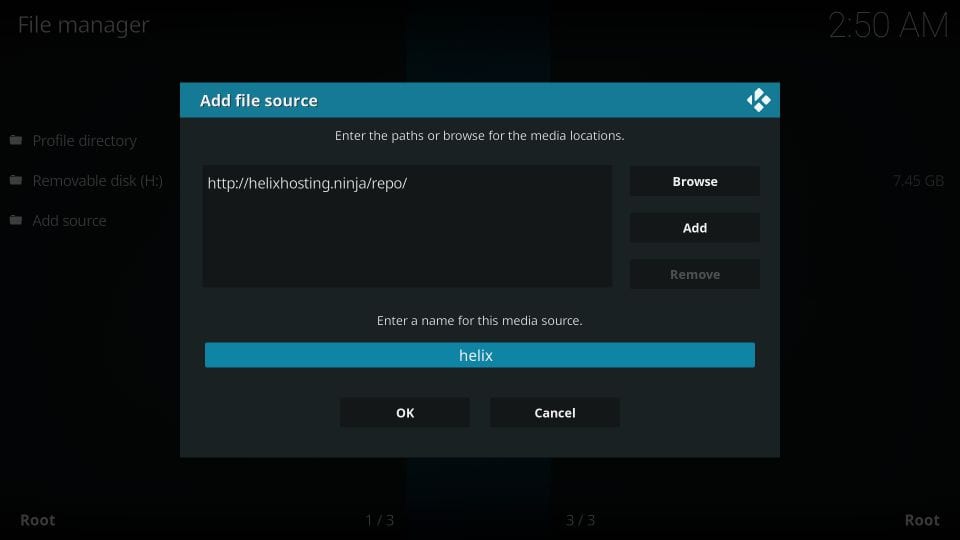 9- Go to the Settings window again and click Add-ons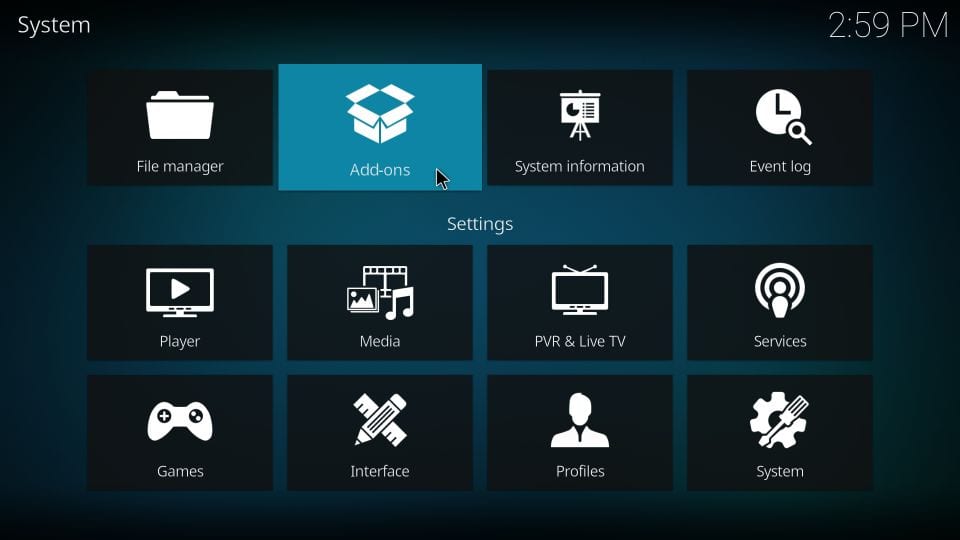 10- Click Install from zip file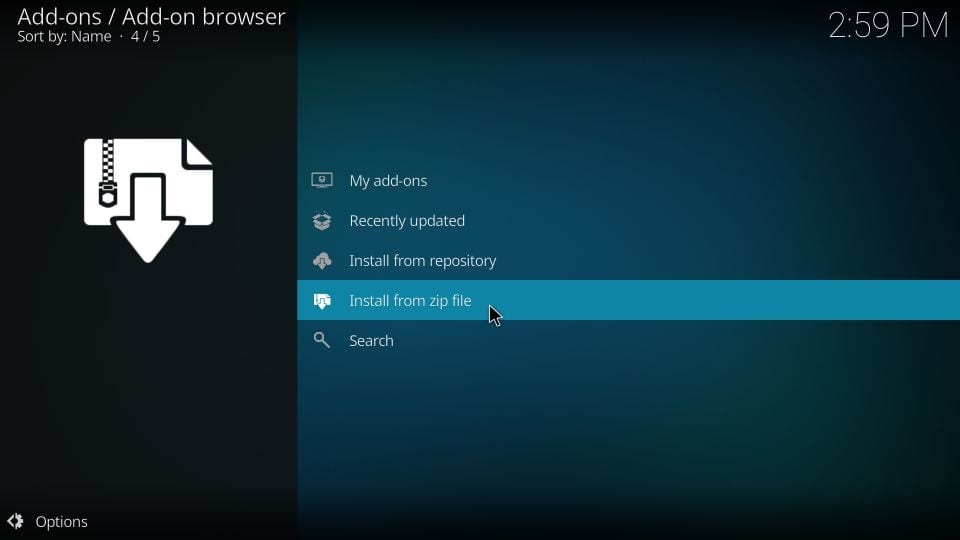 11- Click helix or the source name you added earlier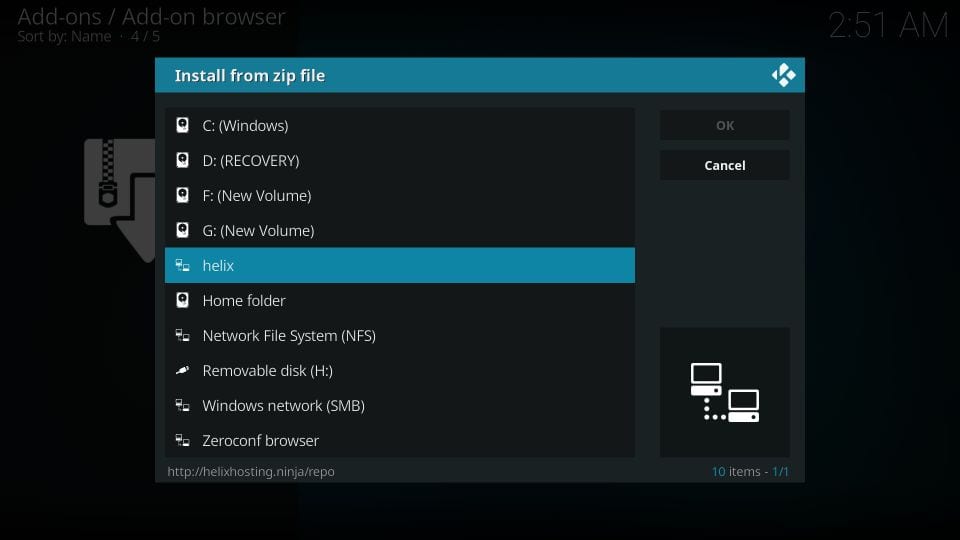 12- Click the zip file plugin.video.Helix.zip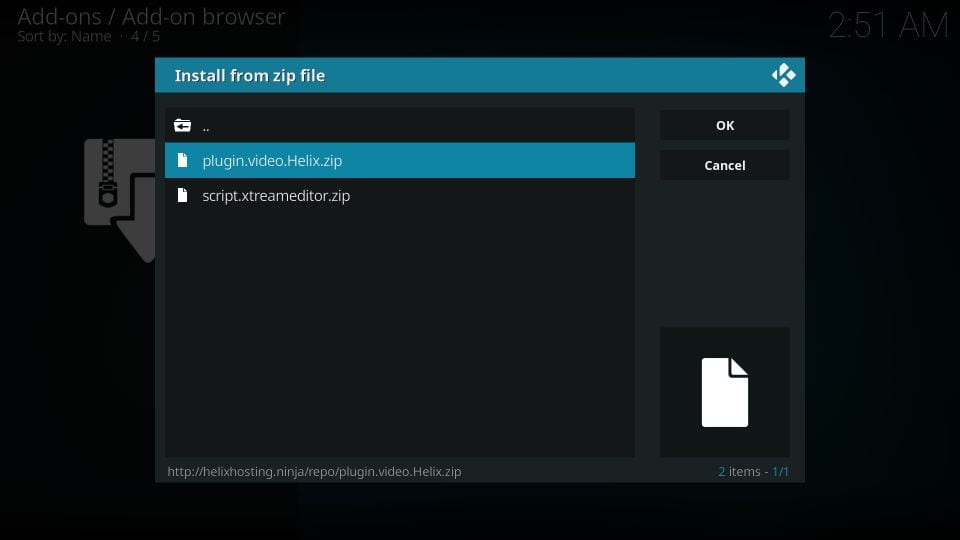 13- Wait for the notification Helix Hosting Add-ons installed
It will take a bit (couple of minutes)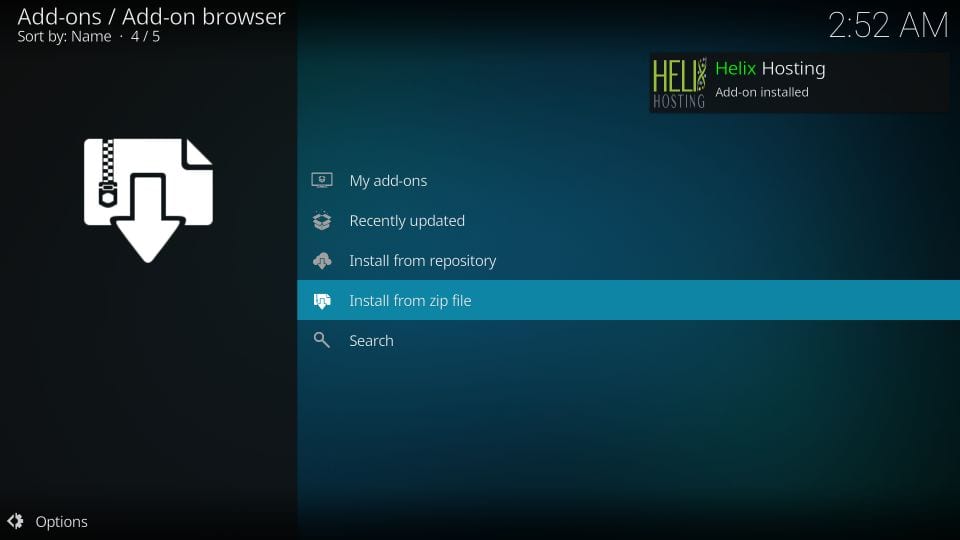 14- Now choose Install from repository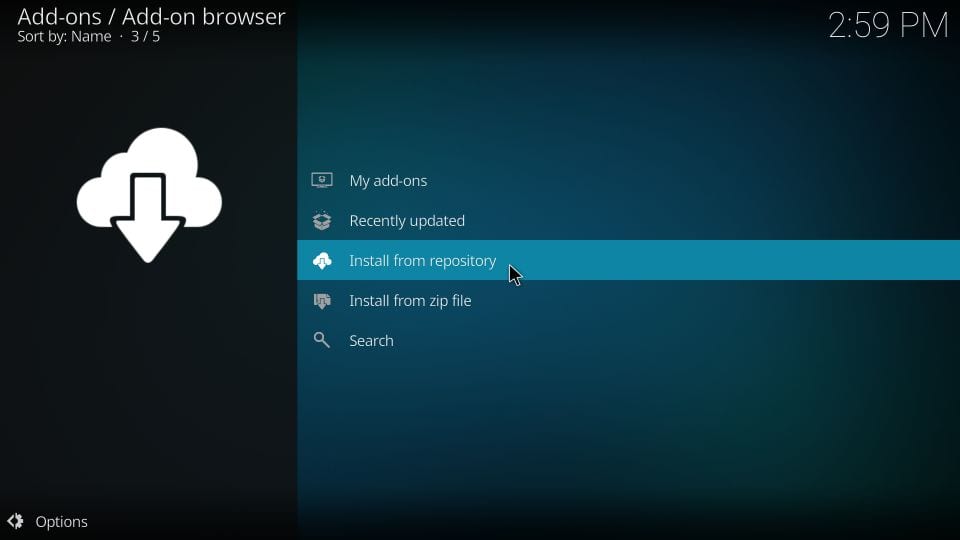 15- Open Kodi Add-on Repository (if you don't see this option, skip to the next step)
16- Choose PVR Clients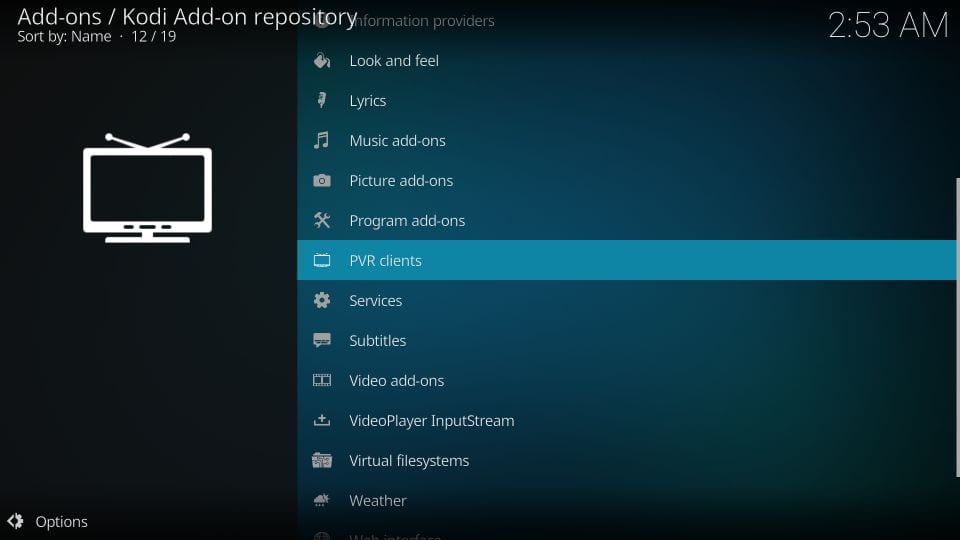 17- Scroll down and open PVR IPTV Simple Client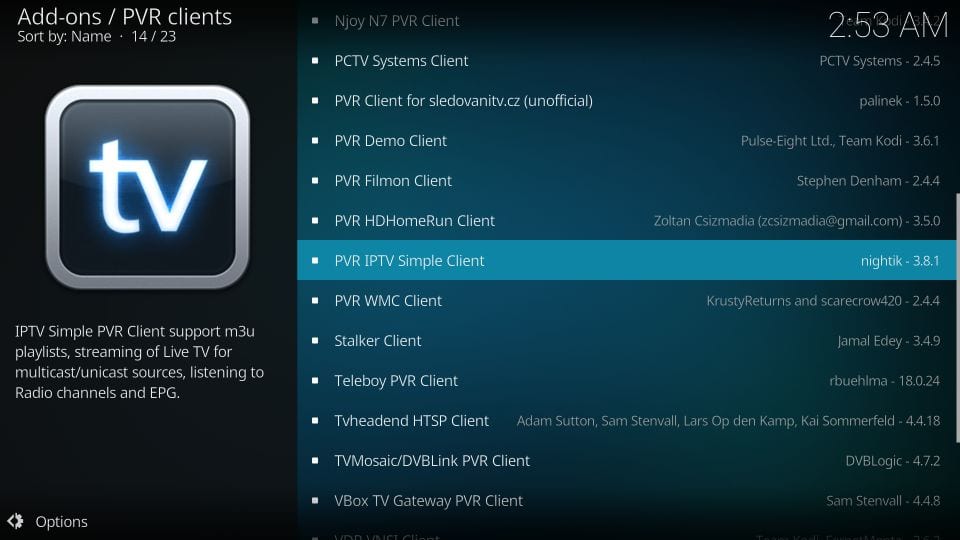 18- Click Install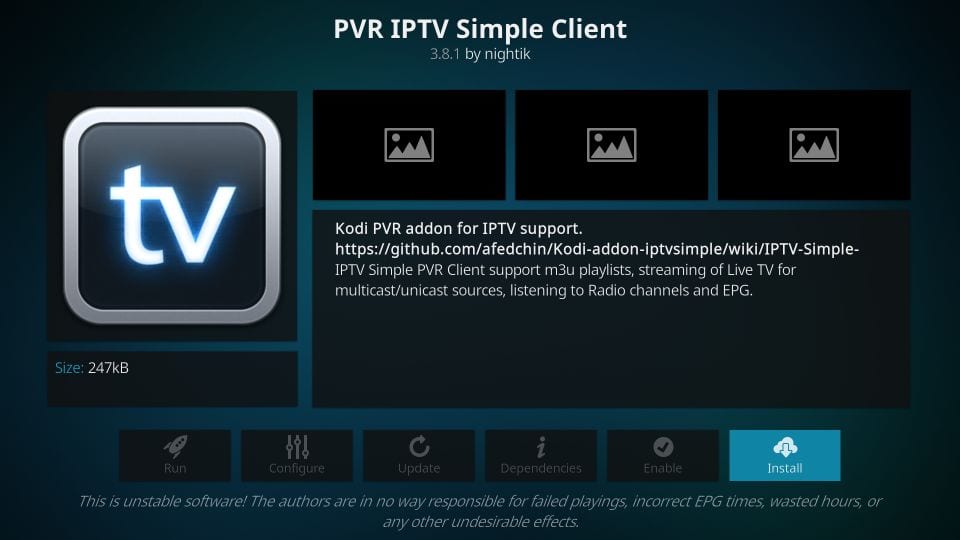 19- Wait for the notification PVR IPTV Simple Client Add-ons installed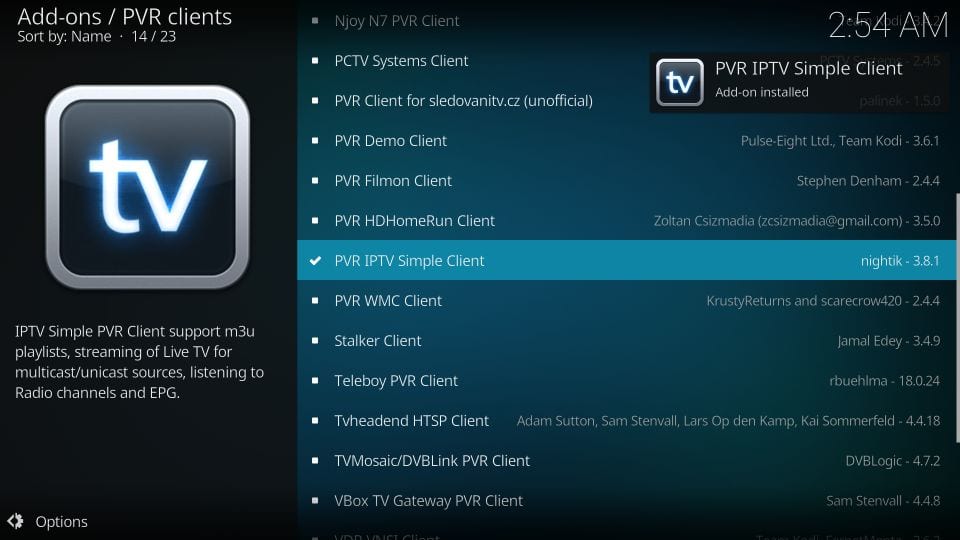 20- Now go to the Kodi home screen and navigate to Add-ons > Video add-ons
Click Helix Hosting addon
21- Enter your streaming username (that you received in your email) and click OK
22- Enter your streaming password (again received in the email) and click OK
23- You must see the Login Successful prompt
Click OK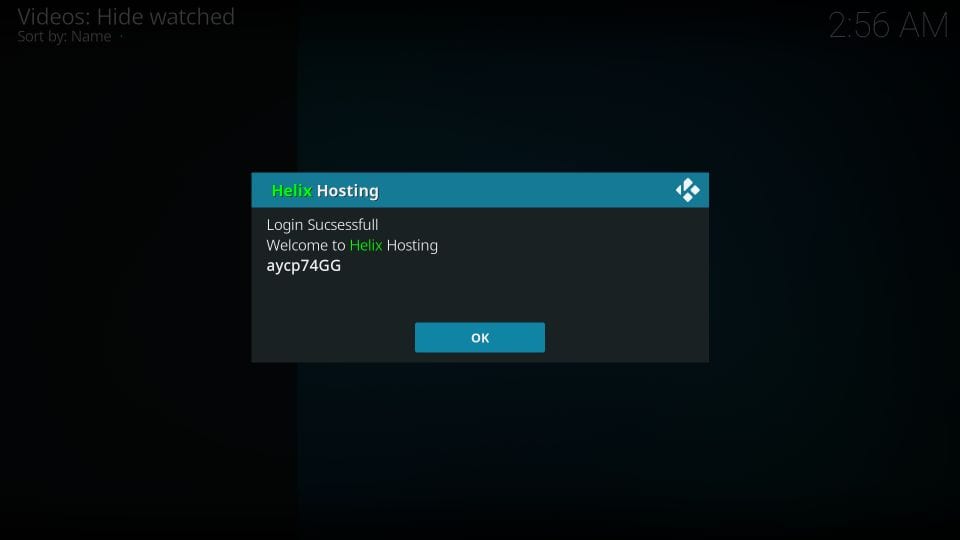 24- If you wish to set up the TV Guide, click Yes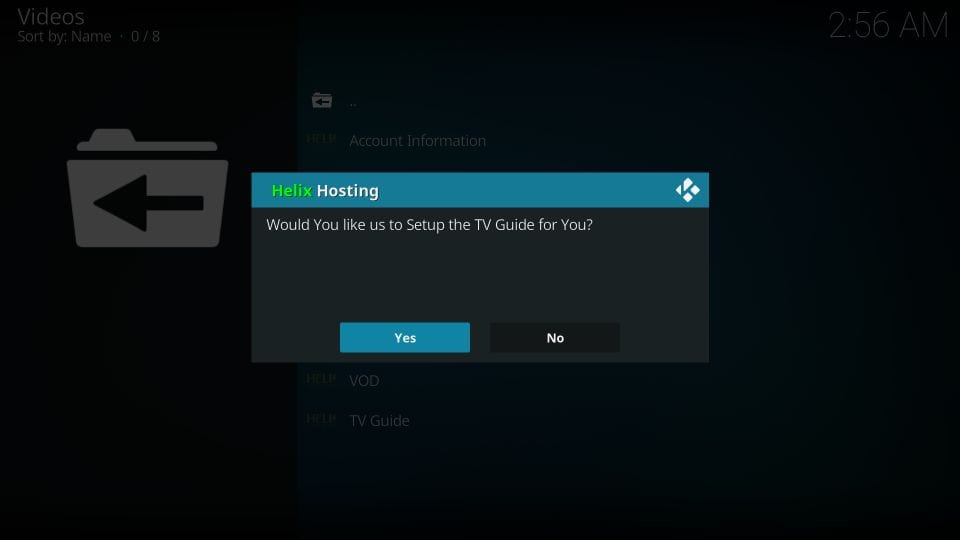 25- When this Needs to restart prompt appears, click OK
Close the Kodi app and open it again for the changes to take effect
26- Open the Helix TV IPTV again
27- If you see the message PVR manager is starting up in the top-right corner, let it finish
So, here is the main screen of the Helix TV IPTV Kodi addon. You can start streaming now
Pros and Cons of Helix TV IPTV on FireStick
Here is the list of the pros and cons of this IPTV service
Pros:
Hundreds of channels for easy streaming
Quick setup and installation
Customer support available via a service ticket
User-friendly interface
Reasonable pricing
Multiple plans to cater to the needs of diverse users
Live EPG with auto-updates
Video-on-demand (VOD) with several plans
International channels available with select plans
48 hour all-inclusive trial period for 1 EUR
Cons:
Slightly expensive if you want multiple connections with your plan
Multi-screen option not available
Buffering issues with some channels
Verdict
All things considered, I believe Helix TV IPTV is a good option for those looking to get easy access to hundreds of cable TV channels from the US, UK, Canada, and from international locations. Multiple plans are available so that you may pick what fits your needs the best.
For the most part, channels play smoothly. However, you may encounter occasional buffering issues. This is usually taken care of with the use of a VPN.
With the 48-hour trial for just a little over $1, you can take Helix IPTV on FireStick for a test drive.
Related:
Area 51 IPTV
The Players Klub IPTV
Kodi Solutions IPTV
Gears TV Reloaded IPTV
Sportz TV IPTV
Liked the Guide? Don't Forget to Share with your Family & Friends
Legal Disclaimer – Husham.com.com does not verify the legality or security of any add-ons, apps or services mentioned on this site. Also, we do not promote, host or link to copyright-protected streams. We highly discourage piracy and strictly advise our readers to avoid it at all costs. Any mention of free streaming on our site is purely meant for copyright-free content that is available in the Public domain. Read our full disclaimer.
Disclosure – Husham.com.com is reader-supported blog. When you buy a product through links on our site, we may earn commission. Learn More

Related


Written by David Minister

Last Updated on
Click Here to subscribe to my Video Channel